Introduction to OFDM - orthogonal Frequency division multiplexing
---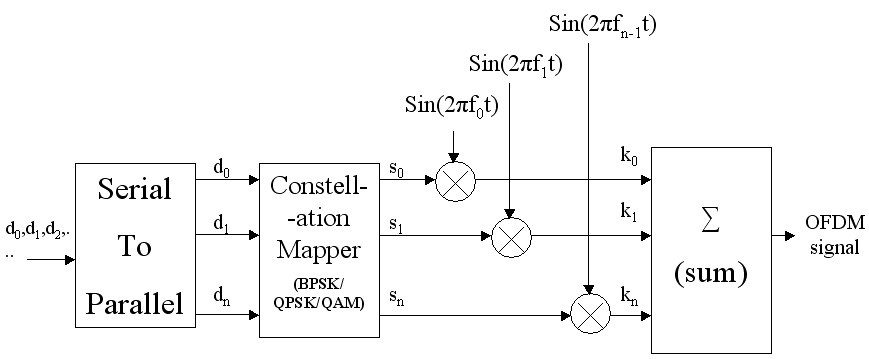 ---
In modulations, information is mapped on to changes in frequency, phase or amplitude (or a combination of them) of a carrier signal. Multiplexing deals with allocation/accommodation of users in a given bandwidth (i.e. it deals with allocation of available resource). OFDM is a combination of modulation and multiplexing.
Relations
Currently, no resources are attached.
---
Edit resource
New resource
---
Resource level

1.0

/10

beginner

intermediate

advanced

Resource clarity

8.0

/10

hardly clear

sometimes unclear

perfectly clear

Reviewer's background

2.0

/10

none

basics

intermediate

advanced

expert
Comments
0
Currently, there aren't any comments.